We provide Alternative Dispute Resolution services; a consensual and voluntary model for clients seeking the most effective family-focused outcomes. Clients retain the authority over the decision-making process, their privacy, their outcomes, and their future.

Divorce Mediation
When clients feel that they have a good capacity for working together to resolve conflicts, a mediator can facilitate the divorce process and assure that all the necessary topics are addressed to satisfy the Illinois Court's expectations, but within the confines of your own settlement negotiations In Illinois, a mediator is always neutral and cannot not offer legal counsel or advice. A mediator may be an attorney or mental health professional or Certified Divorce Financial Analyst (CDFA) who has expertise in the divorce process. You will require an attorney to help you draft the necessary documents to secure your divorce. Attorney mediators cannot draft your legal agreements into a contract or serve as legal counsel in a mediation process. In Illinois, mediators advise that each spouse seek expert legal counsel to review their agreements and explain their rights and obligations under Illinois Law.

Mediators may elect to work with other professionals who can serve the specific interests of the parties. For example, some mediators prefer to co-mediate with a certified divorce financial analyst (CDFA) to facilitate the financial aspects of a marital settlement agreement (MSA). Their expertise assures that both parties are able to fully understand the implications of their choices from a financial expert.
Collaborative Divorce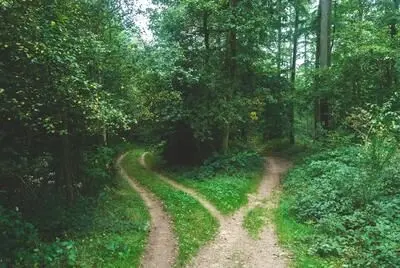 Collaborative divorce provides clients with specially trained lawyers, divorce coaches and child specialists (mental health practitioners) and financial experts to help develop an 'out-of-court'* agreement that retains your privacy and respects the individual particularities of your family. This model helps parents develop agreements based on their own needs and interests, as parents, in financial matters, and uses the process as a venue for exploring decisions about the future in a very thoughtful and mutually respectful manner. This process, unlike all the others, is interest-based and future focused, and strives to engage clients in real-time reality-testing about their proposed options so that the likelihood of having unresolved future post-decree battles is significantly reduced.
*After all the negotiations have been agreed to and memorialized in contracts between the parties, the attorneys file a case in court and present the agreements for review and approval of the court.

Collaborative Divorce, unlike litigation:
Promotes open communication

Encourages mutual respect

Prevents power-based and often protracted legal battles and maneuvering.

Protects family privacy and confidentiality/li>
·Educates parents to develop a co-parenting process with improved communication and agreed procedures that support the realities of children living with consistency in two households. In this context, they can develop a healthy respect for parents' differences, and focus on maintaining loving relationships with each parent without fear of betraying loyalties toward either parent.

This is a brief overview and is not intended to serve as a comprehensive detailing of collaborative divorce. Feel free to call to set a time to talk about this in greater detail.
For more information about Collaborative divorce and coaching and whether it's right for you, click on the links below:
https://collaborativeresolutionproject.com/
https://www.collaborativepractice.com/file/1240